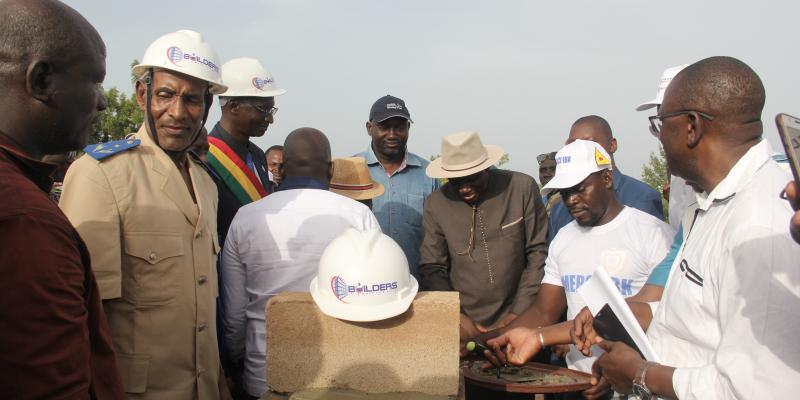 The cities of BOUGOUNI and SELINGUE successively lived on Tuesday, June 19, 2018 the poses of the first stones for the launch of the works of DWS. The company BUILDERS, in grouping once again will deploy its expertise that is well established.
The city of NIORO was in the spotlight on Friday, June 08, 2018 for the laying of the first stone by the Minister of Water and Energy. General Director of BUILDERS Ibrahima TRAORE, in front of the media, brought more clarification by insisting on the strict respect of the deadlines on their part. While recalling the experience and expertise of...
BUILDERS in grouping, actor of works of reinforcement of the drinking water supply system in the city of GAO. For this purpose Mr Malick ALHOUSSEINI, MINISTER OF WATER AND ENERGY laid the first stone for the launch. The entire city of GAO, in the coming months, will be served with drinking water.