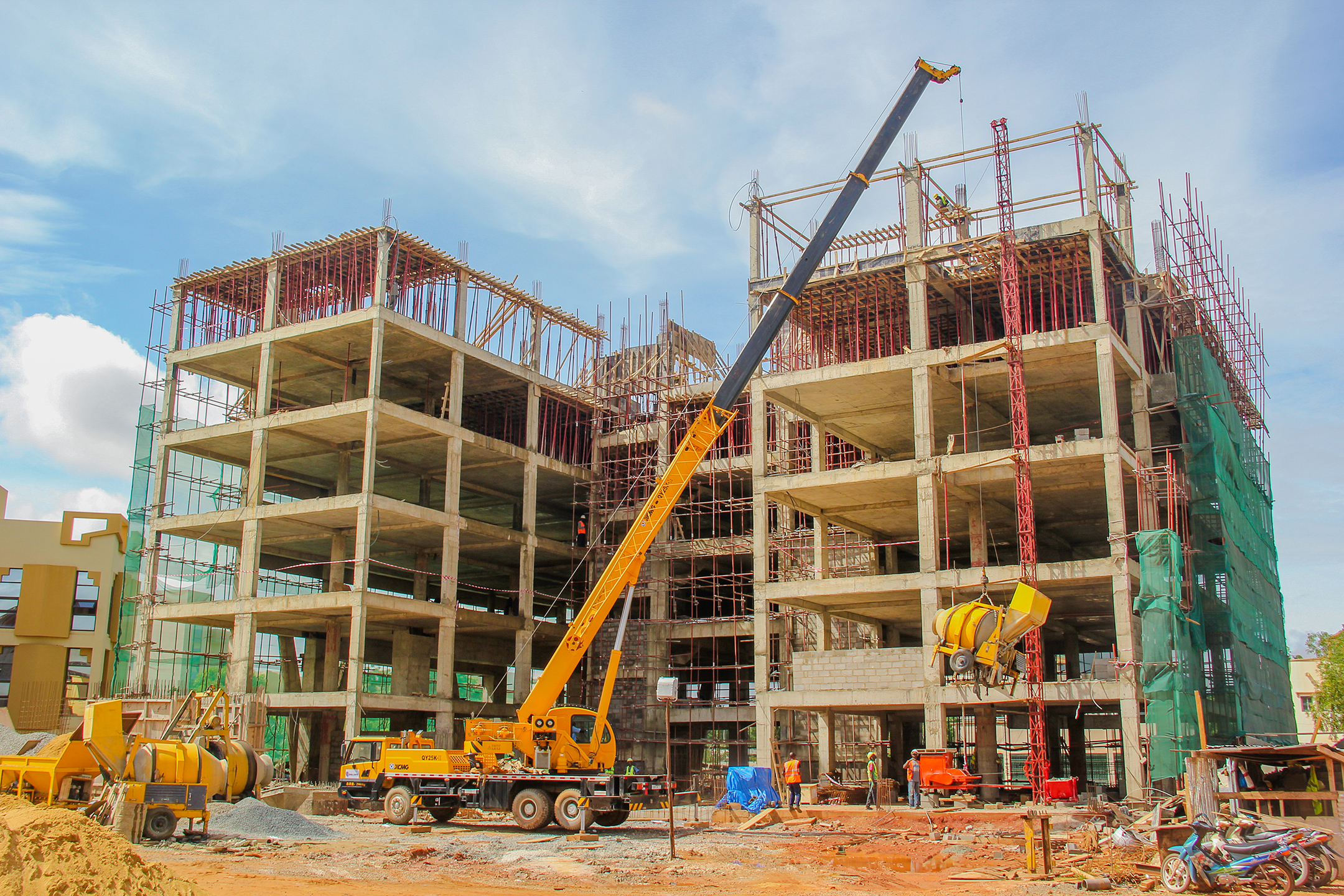 The special works and complex rehabilitations entrusted to it have been a real success and now offer the company a reputation that goes beyond borders. 
Construction and rehabilitation of administrative, industrial, community, airport and private infrastructures.
Construction of metal structures and water tower;
Construction and rehabilitation of rural roads, lateritic and bituminous roads;
Construction of urban roads (landscaping and paving);
Hydro-agricultural and special development works.